An Assembly was held on Holy Thursday morning. There were lots of prizes to be given out - for the 'Name the Bunny' competition, the Easter Raffle and 'It's Good to be Green'.
No one went home empty handed though as all the children were given an Easter Egg.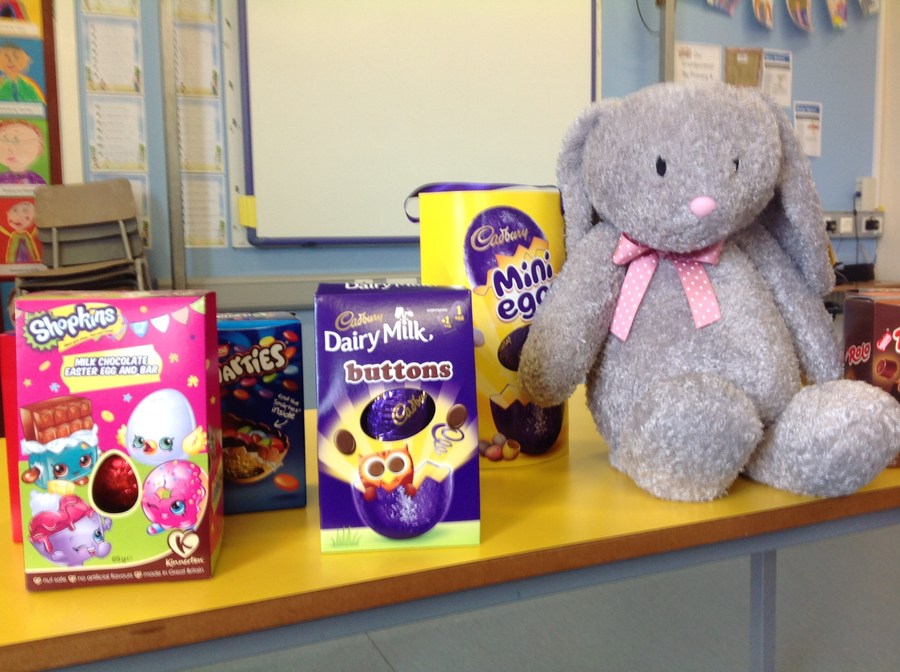 Congratulations to Ellie who won the 'Name the Bunny' competition. Ellie named the bunny Poppy.
The competition raised £130 for school funds. Thank you to everyone for their generosity!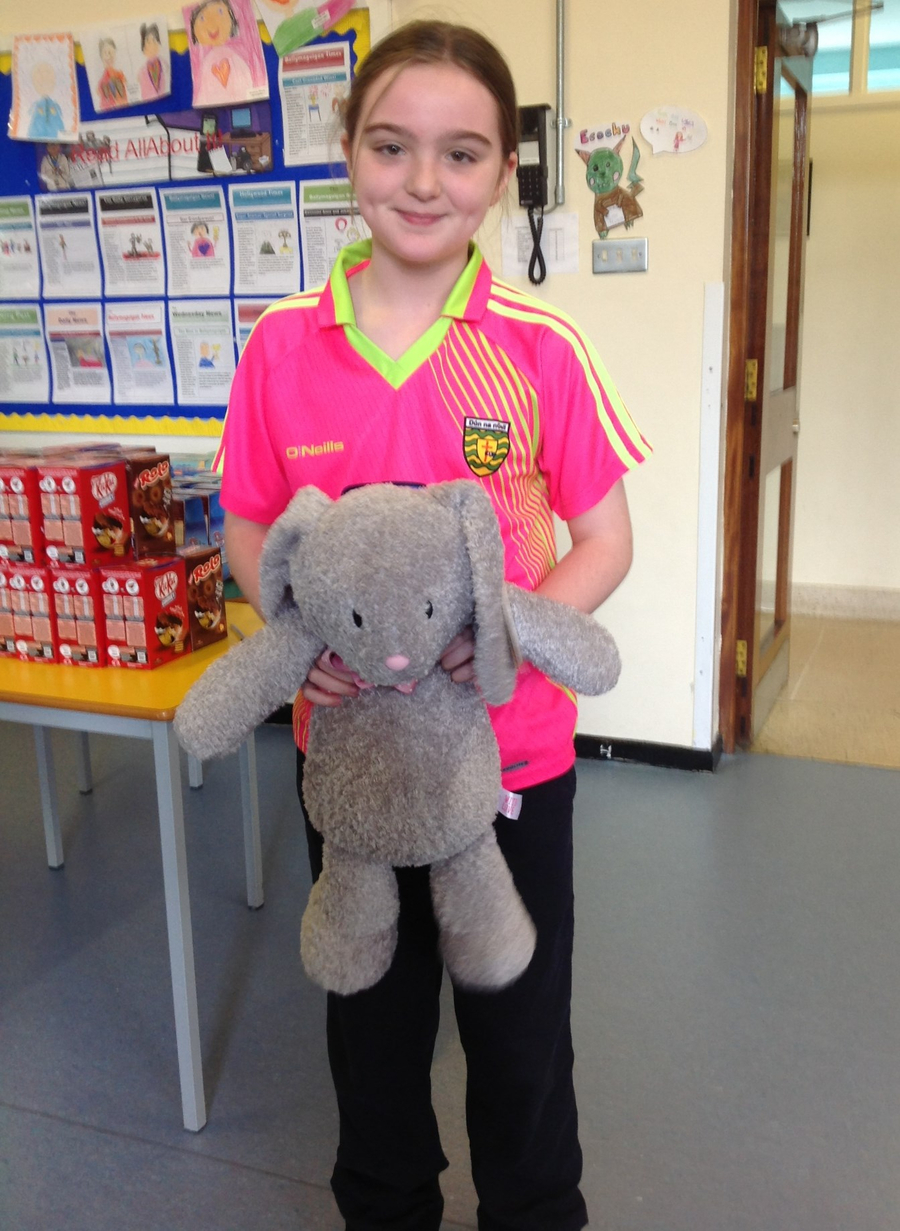 The School Council organised an Easter Raffle to raise money for Trocaire. They picked the names of the lucky winners.
Congratulations to Orlaith, Cormac, Shea, Daniel, Chloe, Clodagh, Peadar, Patrick and Ava.


Thank you to everyone in the School Council for organising the raffle which raised £140 for Trocaire.
Each class has been having a weekly raffle for a 'Good to be Green' pencil. At Easter, the names were put in to a hat for an Easter Egg.
The lucky winners from each teacher's class were:
Mrs. Tohill Charlie F
Mrs. Burns Charlie H
Miss Donaghy Ruairí
Mrs. Higgins Fergal
Mrs. Conroy Katie
Mrs. Troy Shauna

Keep up the good behaviour!!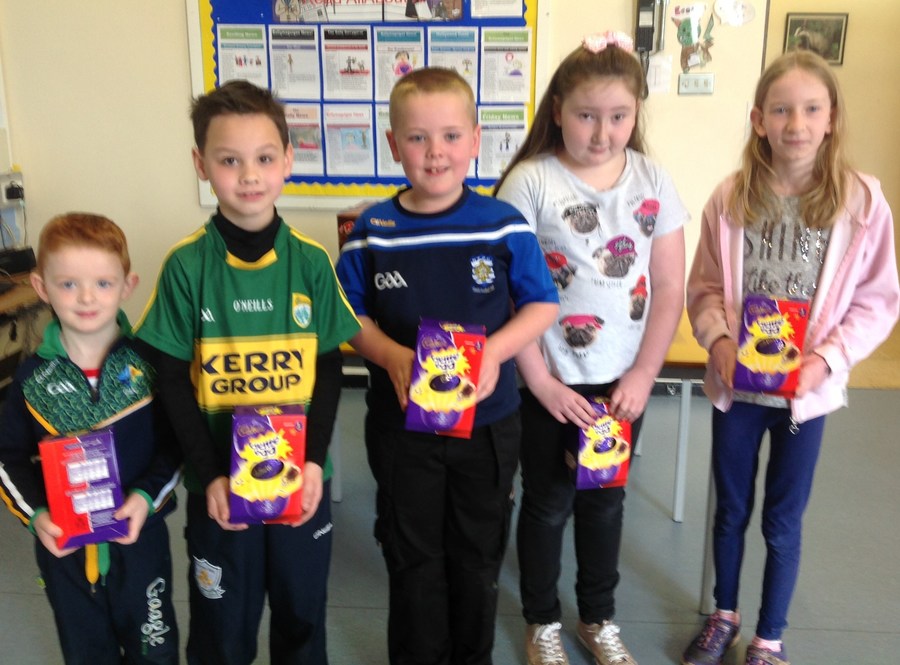 Mrs Conroy congratulated Michael who achieved a distinction in his Violin Grade 1 exam and Oonagh who achieved a merit in her Violin Grade 1 exam. Well done to them both!