Pupil Awards - November & December 2019
Congratulations to the pupils who were awarded certificates for being 'Pupil of the Month' and 'School Values Champion' for November and December. Congratulations also to those who received certificates for reading, writing, mathematics and handwriting.
Well done to the pupils who won a selection box for being this term's 'Good to be Green' champions.



Mrs Tohill's Primary 1 & 2 Pupils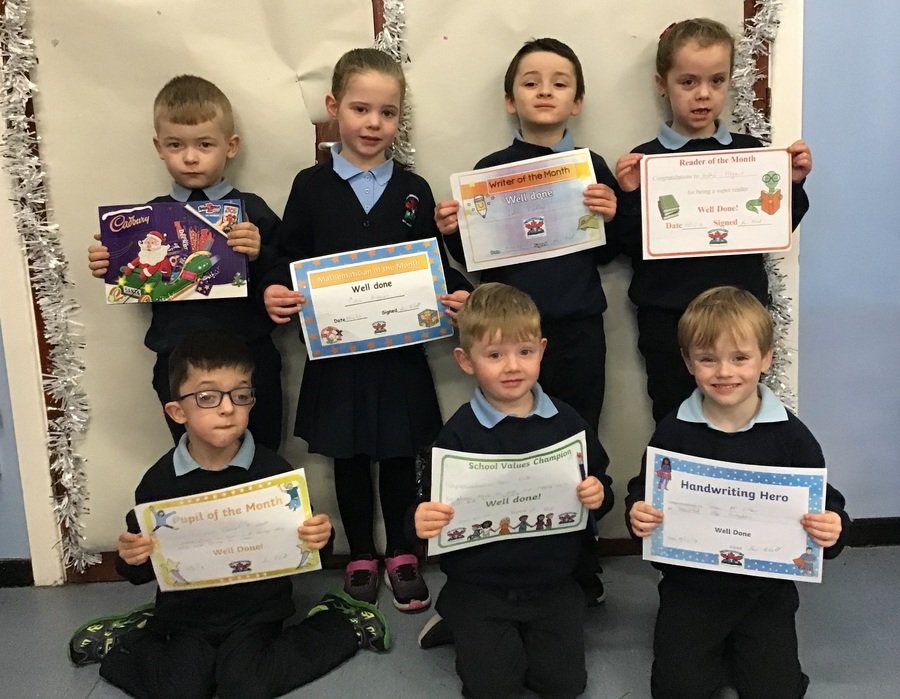 Mrs Keenan's Primary 3 & 4 Pupils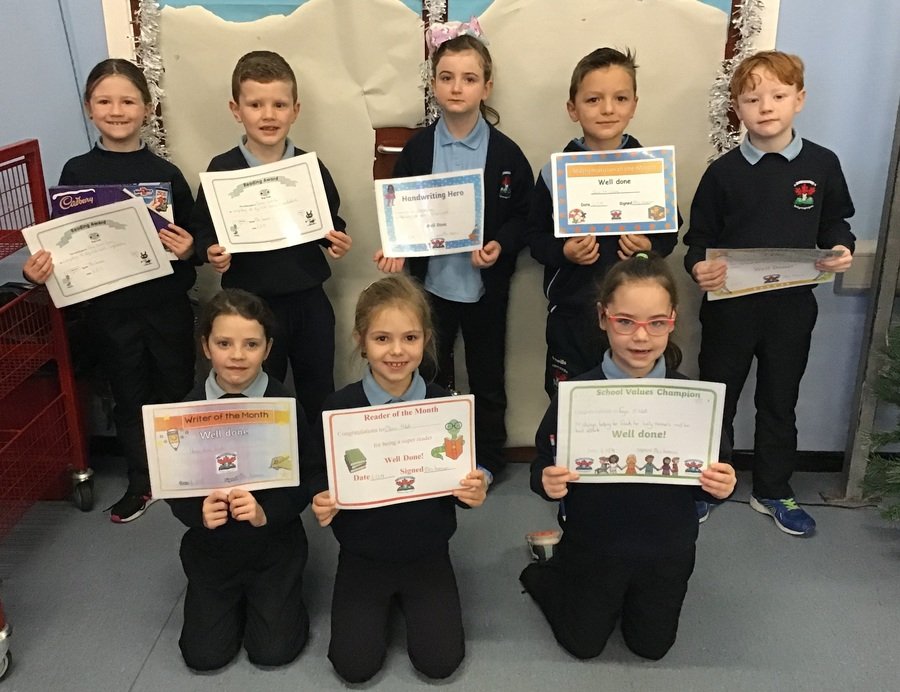 Mrs Troy's Primary 4 & 5 Pupils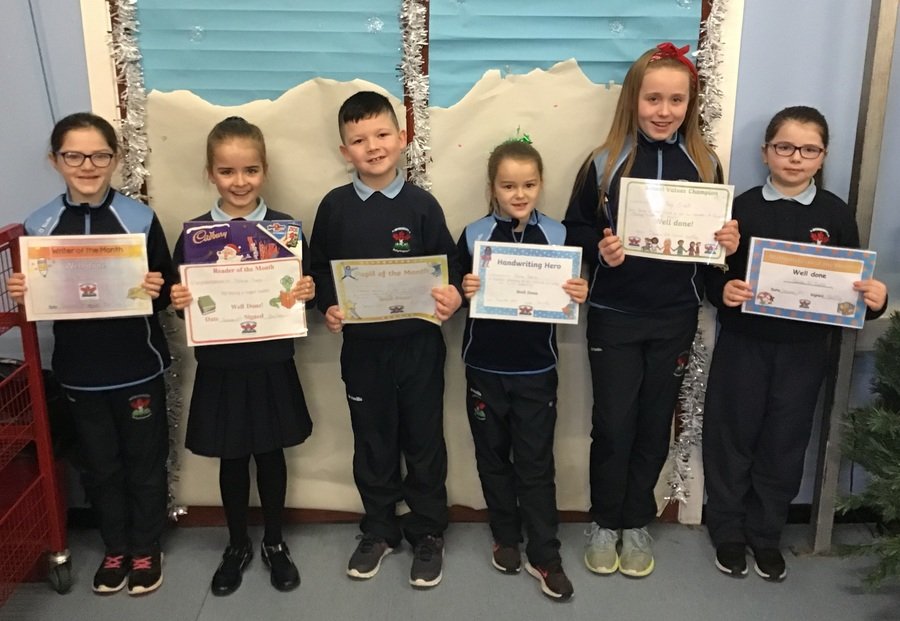 Mrs Higgins & Mrs Conroy's Primary 6 & 7 Pupils