Located close to the North West shore of Lough Neagh, St. Trea's has been catering for the educational needs of the children in the area since the school opened in 1898.
Our school is a two-storey building renovated in 1970 and again in 2015, including the addition of two new mobiles. It is furbished to a very high standard and the classrooms are warm, bright, well maintained and comfortable, providing a sound working environment for the children.
We aim to serve the families in our community by providing an education of the highest quality within the context of shared values such as honesty, respect, openness, commitment and co-operation.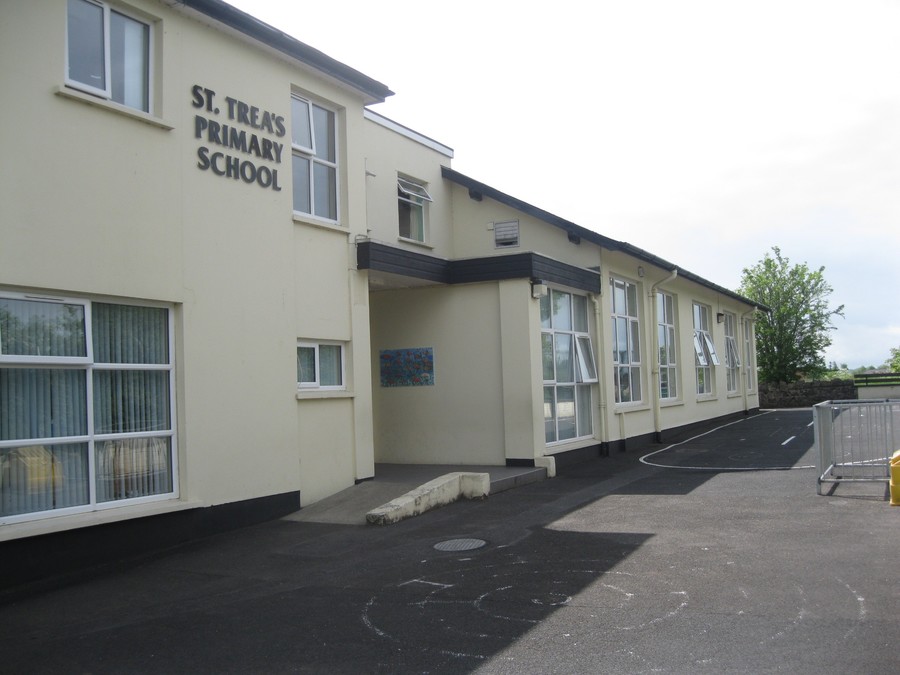 St. Trea
Our school is named after St. Trea, a female saint who has given her name to the district of Ardtrea in County Derry. August 3rd is the feast of St. Trea. She is one of those named as having received the veil from the hands of Saint Patrick himself, and in her case, the veil was delivered by an angel.
Where you can find us